A new and unique Japanese inn
welcomes you at the center of Kyoto
The Sora Niwa Terrace Kyoto is a new and unique style of Japanese inn that enriches the Kyoto experience. From the Sora Niwa Terrace Lounge that overlooks Kamogawa River and Higashiyama to the open-air rooftop bath sourced by our natural hot spring, we have something for every traveler.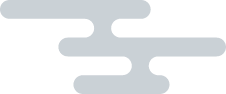 Relax while enjoying Kyoto's panoramic beauty
As cool waters of the Kamogawa River flow beneath your feet, look up and discover purple mountains in the delicate moonlight.
Sora Niwa Terrace is a place where you can calmly center yourself as you sense the natural beauty of Kyoto's four seasons.
Gallery
Sora Niwa Terrace
Sora Niwa Terrace
Tenkuu (heavenly) Open-air Bath
Tenkuu (heavenly) Open-air Bath
Guestrooms(Moderate Double)
Guestrooms(Universal Twin)
"Koto no Tamatebako"
Lobby
Entrance